Delbert Africa Denied Parole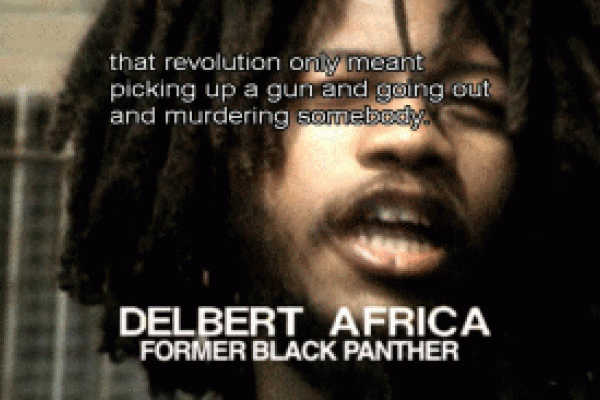 Ona Move 
Earlier this Week we found out that our Brother Delbert Africa was denied parole by The Pa Parole Board and was given a two year hit. One of the reasons they cited for Delbert being denied in their own words he is a risk to the safety of the community. This is unacceptable! Anyone who has ever met Delbert or has come in contact with him can tell you that Delbert Africa is nowhere near a threat to the safety of the community. Even The Superintendent of SCI Dallas who, along with Delbert's Counselor, recommended Delbert For Parole so The Parole Board has to come with something better than this. People in the community who The Parole Board are saying are at risk all wrote letters of support for Delbert's Parole.
In Fact Their is a risk to the safety of people in the community, but it's not Delbert Africa or the rest of The Move 9.  It's The Police, known murderers of our children . The police that murdered Move Men, Women, And Move Children on May 13th 1985 walk the streets with impunity. The police who murdered Brandon Tate Brown in Philadelphia are still walking the streets with their identities protected. Akai Gurley,  Eric Garner, and so many others safety has been put at risk by these foul murderers who walk the street and continue to be a risk to the community as a whole's safety. It's obvious a person who has kept down gang  and racial violence in prison is far from a threat to the community at large.
It's obvious that officials want our family to die in prison. You need look no further than the examples of Merle and Phil Africa dying in prison. We cannot allow another person to die in these dungeons. We are urging people to please take the time to sign this petition that we have aimed at The United States Justice Dept. You can go to the website at 
https://www.causes.com/campaigns/92454-free-the-move-9
. We are demanding now that the justice dept look into the unjust imprisonment of The Move 9 as a whole. Our goal is to reach 25,000 signatures as a whole so we have some serious work to do as a whole and your help is needed now more than ever.
Ona Move 
The Justice And Accountability Campaign 
For More Info 
Justice For The a Move 9/ Facebook