N.J. Supreme Court denies parole for man who killed trooper in 1973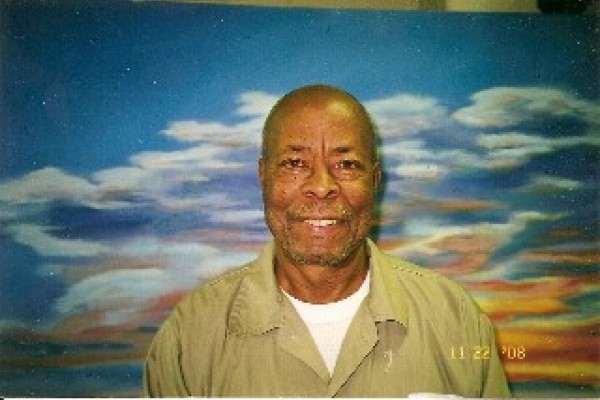 TRENTON — The state Supreme Court on Tuesday reversed a lower court decision ordering the parole of a man convicted — along with longtime fugitive Joanne Chesimard — in the 1973 murder of a New Jersey state trooper.
Sundiata Acoli has been serving a life sentence for his role in a shootout on the New Jersey Turnpike that ended in the death of Trooper Werner Foerster.
An appeals court in 2014 found Acoli was wrongly denied parole and ordered his release, but the state Parole Board and the Attorney General's Office petitioned the state's highest court, asking them to throw out the ruling.
Their 4-1 decision means Acoli will have to appear before the Parole Board for a full hearing before he is eligible for release. 
In a telephone interview Tuesday, State Police Superintendent Col. Rick Fuentes praised the decision. 
"It's a victory for law enforcement, and it's a victory for the Foerster family, who have been foremost in our minds all this time," Fuentes said. "We were sitting on the edge of our chairs on this one."
Acoli's attorney, Bruce Afran, said he was "disappointed" in the decision, adding he would ask the board to hear Acoli's case within 30 days. 
"It's not a victory for anyone," Afran said. "Trooper Foerster's gone, his family suffered. Sundiata Acoli's family has suffered. And 43 years in prison is enough."
Acoli, then known as Clark Edward Squire, was convicted alongside Chesimard, also known as Assata Shakur, who later escaped prison and fled to Cuba, where she remains New Jersey's most wanted fugitive.
Court documents show that Acoli's gun went off while he struggled with Foerster after another trooper pulled over a white Pontiac containing Chesimard, Acoli, and James Costan in the early hours of May 2, 1973.
The three were associated with black nationalist groups including the Black Panther Party and Black Liberation Army. 
There were conflicting accounts of who shot whom, but state prosecutors claimed Chesimard shot and wounded the other trooper, James Harper, before executing Foerster with his own gun.
Costan, also known as Zayd Malik Shakur, was shot and killed at the scene.
Acoli, now in his 70s, has been repeatedly denied parole. In 2011, a two-member parole board panel rejected his latest bid before he could appear before the full board for a formal hearing. 
But the appeals court found that the panel had ignored evidence in Acoli's favor. Court records show a psychologist testified in 2010 that Acoli had "expressed regret and remorse about his involvement" in the killing and was at "low to moderate risk" of re-offending. 
The appellate panel ordered the board to "expeditiously set conditions for parole," but the state petitioned the Supreme Court, claiming a convicted murderer could not be released under state law without the approval of the full board. 
In the majority opinion, Justice Jaynee LaVecchia agreed. 
New Jersey's law, Lavecchia wrote, "requires a full hearing before the Parole Board on his suitability for parole release and shall permit the victims of Acoli's criminal acts to be heard, if they wish, by the Board prior to a decision on his parole."
In his dissent, Justice Barry Albin wrote there was precedent for the parole of a convicted cop killer, citing the case of Thomas Trantino, who was paroled in 2002 — four decades after he murdered two police officers.
"Acoli committed the most heinous crime: the murder of a law enforcement officer — a crime, which, if committed today, would result in a life sentence without parole eligibility," Albin wrote. "But even the most despised inmate is entitled to the protection and enforcement of the law."
Acoli could still be released. The decision is now in the hands of the state Parole Board, said Lee Moore, a spokesman for the state Attorney General's Office. 
"The statute provides for a full Parole Board hearing with the benefit of input from, among other individuals, Trooper Werner Foerster's surviving loved ones," Moore said. 
According to court records, Acoli told the psychologist in 2010 that he was no longer associated with black nationalist groups and was eager to return home to his daughters. 
While he has apologized for his role in Foerster's murder, Acoli has claimed he was grazed by a bullet and blacked out during the shootout, and couldn't remember the exact sequence of events.
Fuentes, who recently spoke at the dedication of a monument in Foerster's memory, said there was no evidence Acoli had been grazed by a bullet and that he presented a high risk to the public if released. 
"I don't see him as really changing his stripes over the years — his feelings, his ideology and politics, or his attitude toward law enforcement," Fuentes said. "He may say he's remorseful and apologize for his role, but then he hides his role."
Acoli's attorney contended his client had reformed, adding that he was "confident" the board would approve parole because of his clean prison record. 
"Today Sundiata Acoli is one of the most praised and model inmates in the federal prison system," Afran said. "He is as far removed from the person he was in 1973 as possible."
Chesimard, meanwhile, remains one of the FBI's most wanted fugitive terrorists, with a $2 million reward being offered for information leading to her capture.
She was granted political asylum in Cuba, and her status there has been a cause of tension between U.S. and Cuban officials as the two nations seek to restore diplomatic relations. 
http://www.nj.com/politics/index.ssf/2016/02/sundiata_acoli_supreme_cour...