Obama silent on Omaha Two case as UN human rights treaty review progresses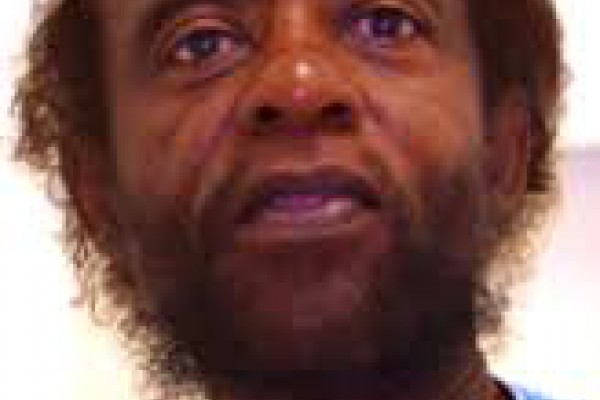 President Barack Obama, a former law school professor, is no doubt familiar with the Supreme Court decision Stone v. Powell, which restricted access to the federal courts by state prisoners. Obama may not have realized that Mondo we Langa, then David Rice, was part of that controversial Supreme Court decision in his own consolidated case,Nebraska v. Rice.
Mondo we Langa, a target of local police, the Federal Bureau of Investigation, and agents of the Alcohol, Tobacco and Firearms Division, was convicted for a 1970 bombing murder of an Omaha policeman. Mondo's trial was marred by withheld FBI Laboratory evidence, apparently tampered ATF evidence, conflicting police testimony, defense attorney incompetence, and allegations of a sleeping juror. Although prosecutors pushed through a life sentence, the jury spared Mondo the electric chair which was a penalty Mondo faced.
Mondo's case has ultimately proved to be a prima facia example of why Stone v. Powell was a bad decision. The idea was, even though Mondo won in U. S. District Court and before the Sixth Circuit U.S. Court of Appeals, that Mondo would get a fair enough examination of his constitutional claims of illegal search in Nebraska courts. However, when Mondo returned to the Nebraska Supreme Court he was told he ran out of time while in the federal courts. The Nebraska Supreme Court refused to consider the merits of Mondo's case. Mondo ended up with a lifetime in prison despite four federal judges ordering his release or retrial. Mondo's most recent appeal to the Nebraska Supreme Court was dismissed without even a decision despite issues of COINTELPRO manipulation of trial evidence, the sufficiency of an innocence plea, and a constitutional challenge to the Nebraska Board of Pardons.
Mondo we Langa was convicted with Edward Poindexter, leader of Omaha's National Committee to Combat Fascism chapter, for the August 17, 1971 bomb murder of Omaha policeman Larry Minard, Sr. The two men, serving life sentences at the maximum-security Nebraska State Penitentiary, have come to be known as the Omaha Two. In Ed Poindexter's last appeal to the Nebraska Supreme Court several issues were raised, conflicting police testimony about dynamite and expert testimony about the identity of the anonymous 911 caller that lured police into a deadly trap. The Nebraska high court held that it didn't matter which police officer found the dynamite that Mondo supposedly had stored in his basement when faced with competing testimony from detectives Jack Swanson and Robert Pfeffer. The Nebraska Supreme Court also held that the identity of the 911 caller who led Minard to his grave did not matter. Although Poindexter was not a Stone v. Powell litigant, his case further amplifies the unjust nature of rulings against Mondo, undermining the entire Stone v. Powell theory of the ability of state courts to address federal constitutional issues.
Stone v. Powell severely restricted state prisoners from access to the federal courts all across America but also did something further, the Supreme Court applied the new restriction retroactively, ex post facto, to Mondo. The decision to apply the new restriction and not the law at the time of Mondo's appeal is almost unique to federal jurisprudence. Justice William Brennan was outraged at the decision he issued a sharply worded dissent calling what happened to Mondo "profoundly disturbing." U. S. District Judge Warren Urbom, who ordered Mondo freed or retried says the Supreme Court got it wrong. Urbom wrote in his memoir Called to Justice, "I think it unfair to apply the new rule to David Rice's case…and I stoutly think that the law in effect when Rice was convicted should have been applied to his case, which would allow him a new trial without the use against him of the dynamite and other evidence found by an illegal search,"
Most of the counterintelligence crimes committed against Black Panther Party members by the FBI that ended in prosecution against Panthers were state court actions. J. Edgar Hoover sought to change trial outcomes at local levels while keeping the FBI tampering undetected. The Justice Department under Obama has failed to re-examine theCOINTELPRO cases of imprisoned counterintelligence targets under the theory that the jurisdiction belongs to the states with no federal role, ignoring the clandestine operations that secretly subverted justice.
President Obama has not indicated any willingness to reopen COINTELPRO convictions to modern scrutiny and seems comfortable with the claim it is a state problem not a federal one. Human rights investigators need to look past the "not my problem" excuse and recognize past abuses of state courts were conducted by federal agents in an orchestrated nationwide scheme against the Black Panthers and others. Justice was subverted under COINTELPRO and the federal government was responsible. COINTELPRO crimes did not happen under Obama but that does not excuse the Justice Department from addressing and correcting the injustices committed in state courts under COINTELPRO directives.
The United Nations will be examining United States compliance with human rights treaties under the Universal Periodic Review during May in Geneva, Switzerland. Political prisoner activist Efia Nwangaza has worked to place the plight of America's political prisoners, including the Omaha Two, before United Nations investigators. Although Nwangaza says the UN panel is on track to consider the cases, COINTELPRO-era prisoners must compete for UN attention with current events and the rash of controversial police shootings of unarmed black males. The White House has not issued any statement on COINTELPRO abuses and imprisoned Black Panthers victimized by tampered trials.