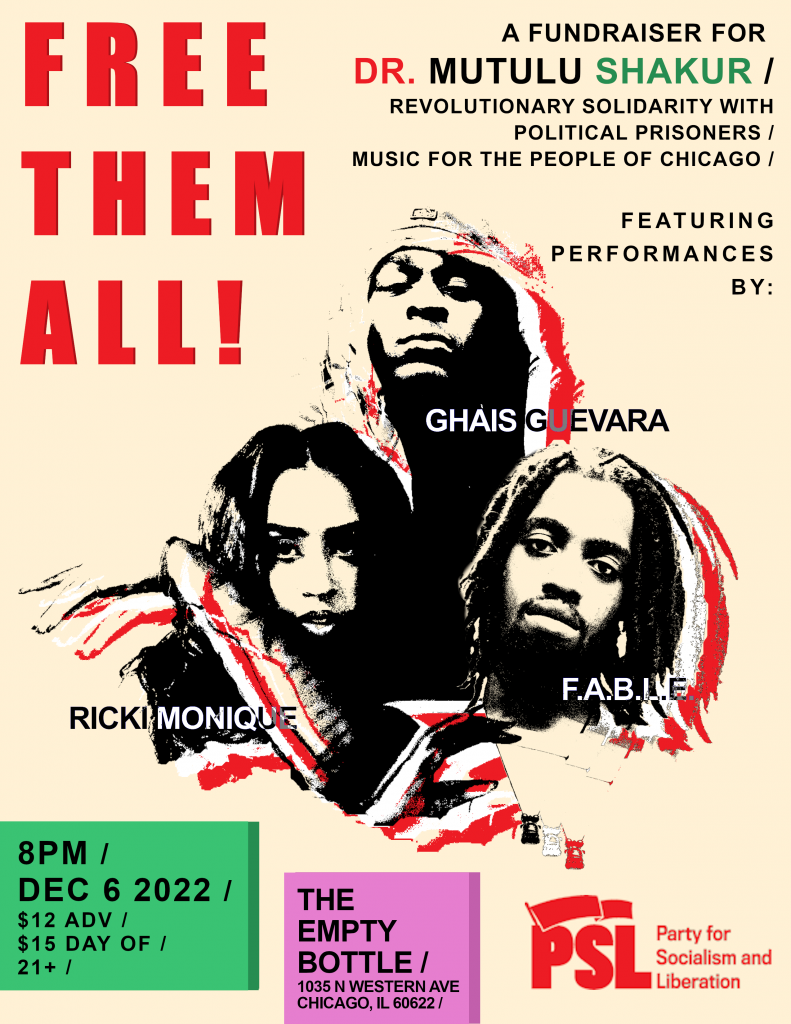 Featuring: Ghais Guevara, Ricki Monique and F.A.B.L.E.
The Empty Bottle: 1035 N. Western Ave., Chicago
Los Angeles – December 10, 2022 – Mutulu Shakur Benefit Concert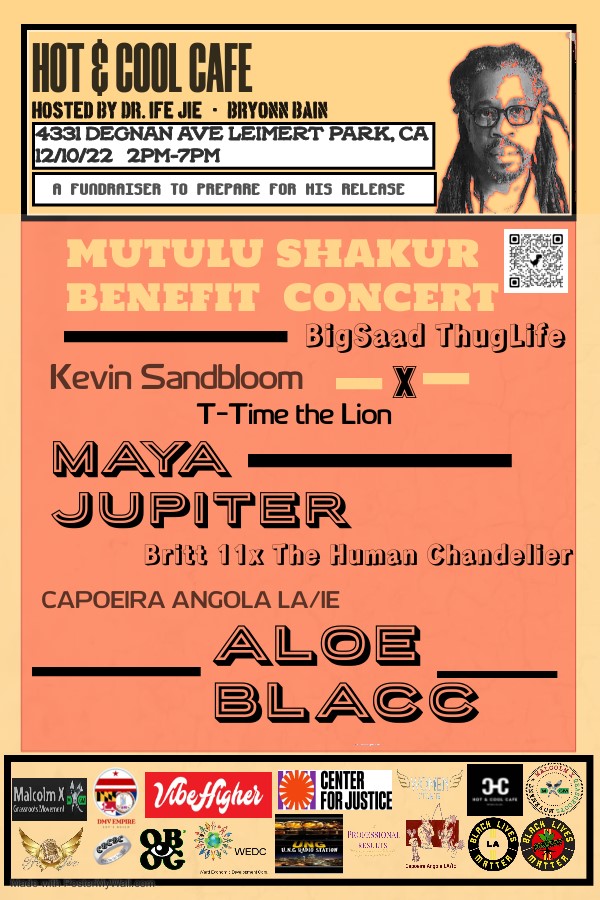 MUTULU SHAKUR BENEFIT CONCERT
Saturday, December 10th, 2-5PM

Hot and Cool Cafe, 4331 Degnan Ave. (in Leimert Park, Los Angeles)
$20 donation – proceeds go to Dr. Shakur's release fund
After over 30 years in prison, the father of Tupac Shakur, Dr. Mutulu Shakur, is finally being released from prison! 
He was granted parole and is now in need of resources to prepare for his arrival.  
We are also looking for artists of ALL genres to support the event. 
For more information, please contact IFe JIe at: (404) 348-3892 or email:  ifejie1@gmail.com
Atlanta – December 10, 2022 – Dr. Mutulu Shakur Concert
Malcolm X Grassroots Movement (MXGM) and Community Aid and Development (CAD) in unity with SOS Productions presents: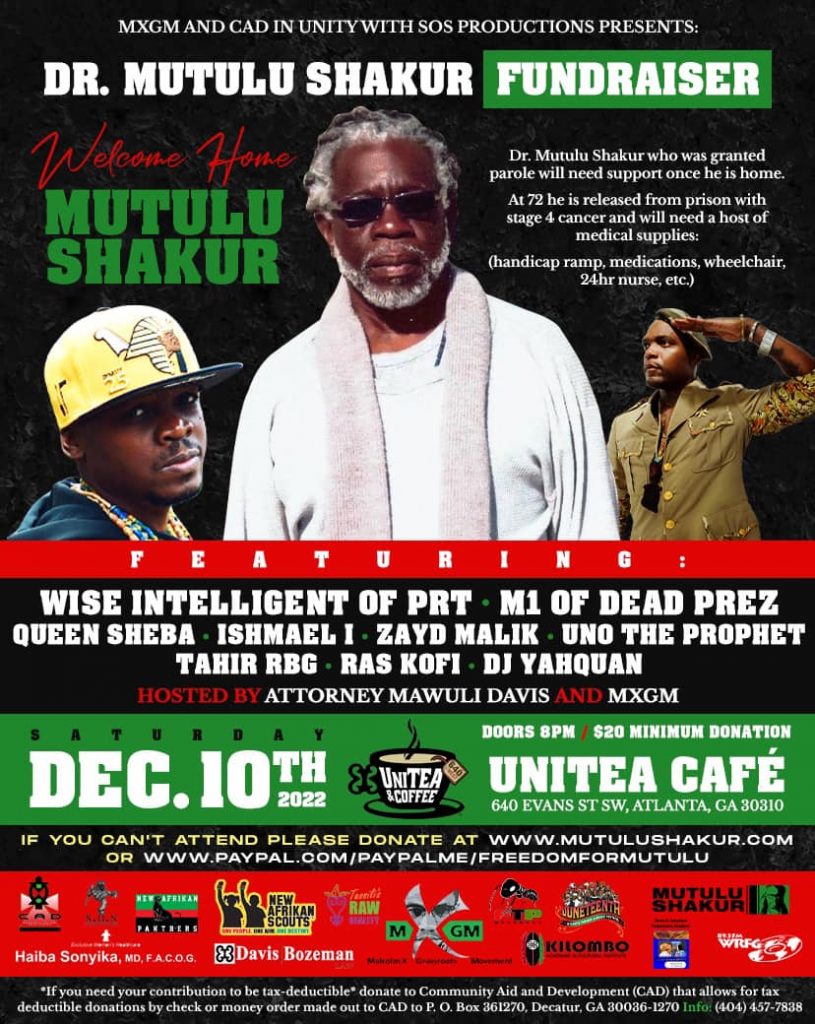 FEATURING: Wise Intelligent of PRT … M1 of Dead Prez … Queen Sheba … Ishmail I … Zayd Malik …

Uno the Prophet …Tahir RBG … Ras Kofi … DJ Yahquan
Unitea Cafe: 640 Evans Street SW, Atlanta