Urgent Medical Update on Dr. Mutulu Shakur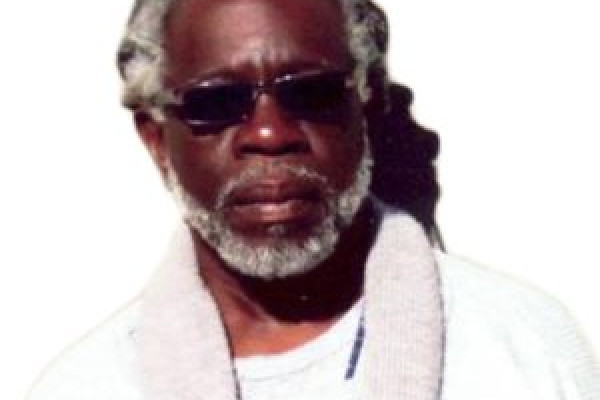 URGENT MEDICAL UPDATE: PLEASE READ AND SUPPORT DR. SHAKUR
December 2019 Medical and Legal Update
Dear Friends and Comrades –
Dr. Shakur received a diagnosis of life-threatening bone marrow cancer in October, 2019. Until now, he has requested that this information be kept private. For over a year he had experienced pain in his bones, but he was not even x-rayed until April 2019. Although the prison doctor probably suspected cancer and called for a CT scan, the scan was delayed for four months. After a year of delay, we know now that Mutulu is suffering from extensive painful bone lesions, caused by a rapidly growing bone marrow cancer. He is 69 years old, and aging in prison after 33 years of incarceration. In 2014, he suffered from a stroke, which required several months for recovery. He has high blood pressure, high cholesterol, diabetes, and vision problems from glaucoma. We fear for his survival and his life.
Dr. Shakur's legal team has filed a compassionate release petition, because now Dr. Shakur's very survival depends on his release. He meets the conditions for compassionate release under federal law. He is a recognized advocate for human and civil rights who poses no danger of committing any crimes against anyone. As evidenced by widespread support for his parole, he will be welcomed back into a community that will also provide for his financial and medical support. However, on December 5th he was denied compassionate release by the Central office of the BOP. He is currently receiving chemotherapy, but the BOP has not told him or his lawyer the exact type of treatment he is getting.  He has been able to talk with his newest lawyer Mark Kleiman and may receive a family visit from his son. Most importantly, Mutulu says that he is managing the treatment and his spirit is strong.
Our next steps are two-fold: Mutulu will petition his original judge, Judge Haight in the Southern District of New York, to modify his sentence so he can be released immediately based on his current medical condition. Dr. Shakur also has a habeas petition in front of Judge Wilson in federal court in Los Angeles, detailing the parole commission's abuse of discretion through their politically-driven denials of parole. We will move to expedite that petition based on the newest information about his life-threatening medical condition.
Please send letters of support and love to Mutulu at Victorville:
Dr. Mutulu Shakur #83205-012

Victorville USP

P.O. Box 3900

Adelanto,CA 92301
We are asking his comrades and supporters to give money for medical, legal defense, commissary, and more. The quickest way to send financial support is through the Family and Friends of Mutulu Shakur paypal (go to mutulushakur.com and click on the red and white DONATE button in the right sidebar if this direct link doesn't work).




For your contribution to be tax deductible, FFMS has a partnership with Community Aid and Development (CAD) (cadnational.org) that allows for tax deductible donations via the Paypal button on their website. For a check or money order to be tax-deductible, make it payable to CAD, and send to P.O. Box 361270, Decatur, GA 30036-1270 with "FFMS" in the memo line.
At Dr. Shakur's request, we are not creating a public campaign for his release at this time.  We will update this information as we move into federal court.
— Family and Friends of Dr. Mutulu Shakur