William "Lefty" Gilday 1918-2011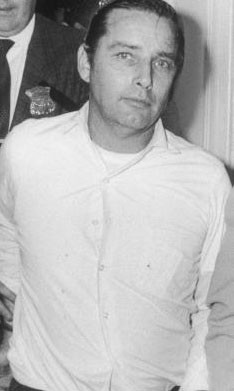 Lefty passed away on September 9, 2011, while held captive in prison at MCI Shirley in Massachusetts.
William "Lefty" Gilday is a 60's radical serving a life sentence for his involvement in bank expropriation, which ended with a police officer killed,  in attempts to finance the anti-war movement during the Vietnam war.
Personal Background
Gilday is a former minor league baseball player from Amesbury, Massachusetts, who, while in his early to mid-thirties, was arrested and imprisoned on robbery charges. While imprisoned he met up with Stanely Bond, a Vietnam helicopter pilot also imprisoned on robbery charges. The two became friends and after their release, both entered into the Student Tutor Education Program(STEP), a program designed to help former inmates enter into university level education. Gilday enrolled into Boston's Northeastern University with another fellow inmate, Robert Valeri. Bond entered into Brandeis University.
It did not take long before the three former inmates got involved in the Student movements of the 1960's. William Gilday and friends, became involved in Students for a Democratic Society (SDS) and later moved into a militant offshoot of SDS, known as the Weather Underground. Gilday began to organize around students rights and the anti-war movement. During this period, the three met up with Susan Saxe and Katherine Powers, two college students from Brandeis University.
Bank Expropriation
On September 23, 1970, Gilday along with four other comrades entered the State Street Bank and Trust Company in Boston with the intent to expropriate funds to help finance the movement against the Vietnam War. The group retrieve $26,585 from the bank.
According to the FBI, Gilday and friends were a "radical, revolutionary group dedicated to attacking the United States military system and undermining police powers." The FBI claimed it also had reason to believe the same group was responsible for an assault on the National Guard Armory at Newburyport, Massachusetts, on September 20, 1970 which left the armory heavily damaged by fire and explosions. Ammunition and a truck were seized during this action but were later recovered. It is also believed the group took part in the robbery of a savings and loan in Philadelphia earlier that year.
As Gilday and company left the bank, a Boston police officer, who had been alerted by a silent alarm, was shot and killed. Shortly after the incident Boston police obtained warrants for two college students, Susan Saxe and Katherine Powers, and former convicts Stanley Bond and William Gilday. The four were charged with murdering the policeman during the bank robbery. Bond and a fifth member of the group, Robert Valeri, were quickly apprehended. Days after the robbery, William Gilday was captured after pursuit by police cruisers and helicopter.
Legal Case
Gilday was tried and found guilty for the killing of the Boston police officer. He was sentenced to death but his sentence was later reduced to life imprisonment.
In 1972, Gilday's codefendant, Stanley Bond, was killed in an explosion in Walpole State Prison. According to the authorities, Bond was making a bomb which was to be used during an attempted escape. Robert Valeri became a witness for the state against his accomplices, served time in prison for manslaughter and armed robbery, and was released.
The FBI claimed Saxe and Powers were able to elude authorities because of close relationships they developed within the women's movement. FBI agents flooded the women's communities of Boston, Philadelphia, Lexington (Kentucky), Hartford and New Haven. Their conspicuous interrogation of hundreds of politically active women, followed by highly publicized grand jury subpoenas and jailings, wreaked havoc in health collectives and other vital projects. Activists and potential supporters were scared off, and fear spread across the country, hampering women's and lesbian organizing nationally.
In March of 1975, Susan Saxe was arrested in Philadelphia and served seven years in prison before finally being released. After twenty-three years on the run and five years on the 'Most Wanted' list, Katherine Powers was arrested in 1993 after turning herself in to police. She was sentenced to eight to twelve years in prison and was released in October of 1999.
Gilday is the only one still held captive. He is presently incarcerated in MCI Shirley in Shirley, Massachusetts.
http://www.motherjones.com/politics/2012/09/massachusetts-elderly-prison...